WELCOME TO OUR WEB SITE
PM Global Infrastructure Inc. specializes in the interface between the public and private sectors in the infrastructure field. On one hand, our firm seeks to provide authoritative advice to developers of infrastructure and energy projects worldwide, especially during the early development stages when risks are highest and access to sound country and sector knowledge is essential. On the other hand, we advise governments on infrastructure policies, restructuring, regulation and privatization. Our mission is to help improve infrastructure performance through state-of-the-art planning, implementation, and performance monitoring and by forging effective public/private partnerships. Our clients' satisfaction is our highest priority.
The firm's principals, staff, and associates have wide-ranging experience in the fields of corporate and project finance, economics, engineering, environmental science, international investment planning and evaluation, communications and infrastructure technology, performance measurement and project management.
Intelligence, imagination, and integrity are hallmarks of our Consulting Teams. Working in such diverse fields as water, power, telecommunications, transport, and urban development, they have earned the trust and respect of clients in more than 75 countries throughout the world.
This Web site provides an overview of PM Global's capabilities and the services we offer. Please contact us to learn more about how we can help you address issues related to energy, information technology, privatization, and infrastructure development, performance and management.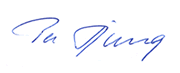 Per Ljung
Chairman & CEO


PM Global Infrastructure, Inc.
1915 Eye Streeet, NW, Suite 700 • Washington, DC 20006 • USA
Phone: 202-463-6188 • Fax: 202-223-0177
pmglobal@pmglobalinfra.com
© 2001 PM Global Infrastructure, Inc. All rights reserved.
Web design by Wordcrafters.